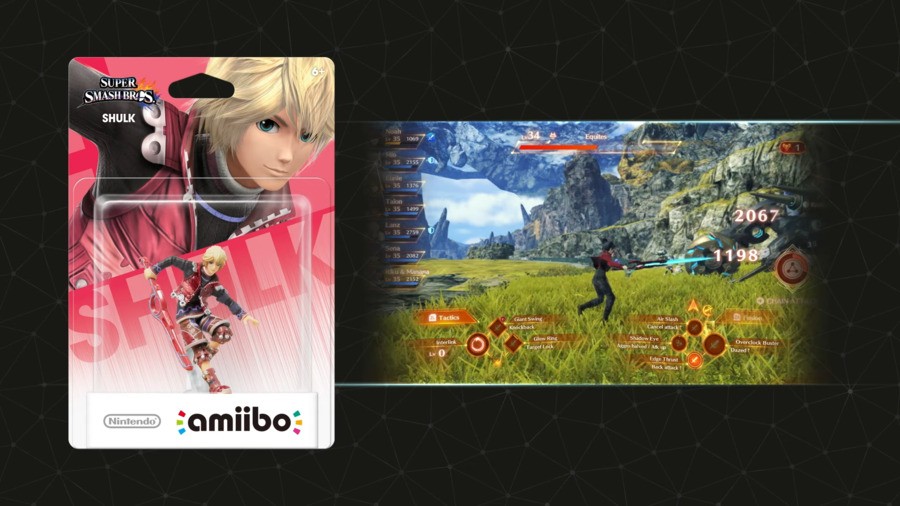 It's time to dig out your amiibo, collectors! Well, if you're planning to play Xenoblade Chronicles 3, anyway.
Revealed during today's Nintendo Direct focused on the upcoming Xenoblade title, you'll be able to tap your amiibo while you're playing to receive some helpful items. Yep, that's any amiibo!
Of course, if you have the Smash Ultimate Shulk to hand, then you'll get a cool little bonus. Noah — or anyone who plays the Swordfighter class — will be able to wield the Monado, the iconic sword from Xenoblade Chronicles, in battle.
If only the Woolly Yoshi could make all of your Xenoblade characters turn into woollen toys. Imagine the fun!
This wasn't the only new feature we got from the Xenoblade Chronicles 3 Direct, however. We got a brand new trailer, an Expansion Pass reveal, and lots and lots of new shots of the world. It looks stunning, and we can't wait to get lost in Aionios.
Further reading
Don't forget to pre-order Xenoblade Chronicles 3 before its release on 29th July. And let us know whether you'll be messing around with some amiibo in the comments!