Key events:
Johnson ordered the handing over of Partygate documents to the Privileges Committee
Boris Johnson has been ordered to hand over a cache of documents to MPs investigating whether he lied to Parliament with his party denials.
The Commons Privileges Committee has written to Prime Minister and Cabinet Secretary Simon Case demanding details relevant to its investigation, the Press Association reported.
These include Johnson's diaries for eight days during the lockdown period, where parties took place, email invitations, resignation emails and WhatsApp messages, and No. 10 access logs.
More on this story as we get it.
Away from the Tory psychodrama, Labor leader Sir Keir Starmer visited part of the Berlin Wall earlier today while on a trip to the German capital to meet politicians and business leaders.
Sir Keir was depicted by landmarks, erected in 1961 by the communist authorities to separate East and West Berlin, the Press Association reported.
Sir Keir walked along the East Side Gallery, part of the wall covered with works of art.
The visit preceded a meeting between the Labor leader and German Chancellor Olaf Scholz. The couple is expected to discuss Brexit and mutual economic prosperity between Britain and Germany.
He has been joined by shadow foreign minister David Lammy on the trip.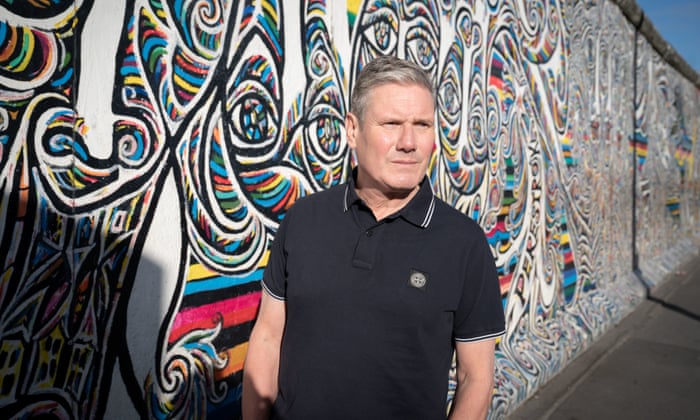 The first televised hustings of the leadership race will take place at 7.30pm tonight live on Channel 4 – but there will be other opportunities to see the No. 10 candidates being grilled on politics and character.
It is a somewhat unusual feature of the British electoral system that millions can watch the debates of our future prime ministers, but only a relatively small cohort of around 200,000 conservative party members will actually have an influence – and even then, only when there are only two candidates left. the ballot paper.
But my colleague Jamie Grierson has put together a short guide to where and when the hustings can be seen.
First debate – Friday 15 July at 19. Channel 4
Britain's next Prime Minister: The Conservative leadership debate will be broadcast from 7pm to 9.30pm and will be presented by Channel 4 News anchor Krishnan Guru-Murthy. It can be watched live on Channel 4 or on demand on All 4.
Second debate – Sunday 17 July at 19, ITV
The second debate will be broadcast on ITV from 19 Sunday, July 17th. It can be seen live or on catch-up on ITV Hub.
Third debate – Tuesday, July 19, Sky News
The third debate, on Sky News, will be hosted by Kay Burley with questions from a virtual audience. At this stage, more candidates will have been eliminated through further rounds of voting in Westminster.
And do not forget, in addition to the TV debates, we will bring you all the latest right here from ConservativeHome hustings at. 13.00.
Conservative MP Richard Holden, who supports Rishi Sunak, told Sky News this morning that it was "complete nonsense" to suggest that the former chancellor was a "socialist".

Boris Johnsons remaining loyalists in the Conservative Party have increased their attacks on Altar in recent days, accused him of presiding over tax increases, the Press Association reported. Holden also rejected the suggestion that Sunak's wealth made him incoherent.
He told Sky News that the leave scheme introduced at the beginning of the pandemic proved that Sunak had a "track record" of helping ordinary voters, adding:
Whether it's Rishi Sunak who's richer than many of my constituents or Keir Starmer who's far richer than many of my constituents could ever dream of being, it's the people I think are really interested in who is best for them and who is to lead Land.
Holden also denied that there were questions about Sunak's integrity, amid accusations that he had stabbed Johnson in the back.
He said:
He has been very much at the forefront throughout this situation. He has supported the Prime Minister all the way through the last few years, through some really difficult decisions about Covid.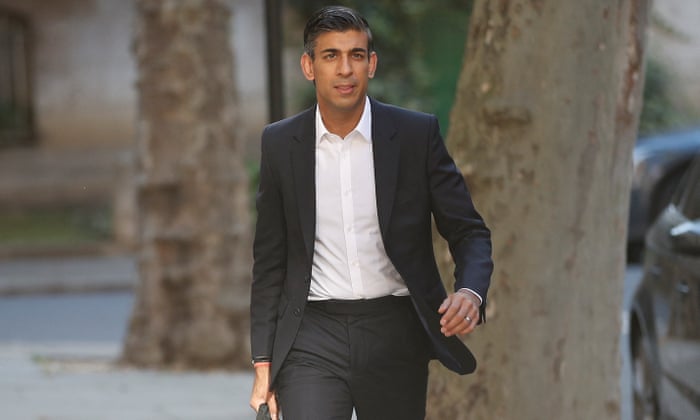 Tory MP Jake Berry has said it will be a "key weekend" for Tom Tugendhat as live debates begin in the Conservative Party's leadership competition.
He said it has been an "extraordinary achievement" for Tugendhat to get that far. However, his candidate did not manage to gain much further support in the second round of voting on Thursday, prompting some bookmakers to push his odds of winning the competition out as long as 150/1.
Berry told Sky News:
He has had so much support from the entire party, and more broadly, in terms of being able to get into this phase and account for his case. It's all up in the air.
He added that it is up to the other candidates to prove that they have fresh ideas for the party.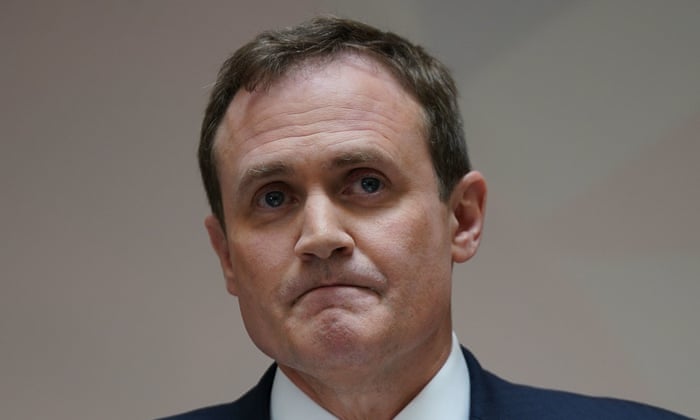 Former Minister urges Kemi Badenoch to withdraw and support Truss' bid
Meanwhile, former Brexit minister David Frost has this morning called on Kemi Badenoch to withdraw from the Tory leadership competition to strengthen Liz Truss' position in the race.
Lord Frost also stepped up his attacks on the second-place candidate Penny Mordauntand said she was "absent from the parade" when he worked with her on the post-Brexit negotiations last year.
Truss enlisted the support of Tory right after the Attorney General, Suella Bravermanwas eliminated from an increasingly bitter leadership race in which the former chancellor Rishi Sunak came top and Mordaunt number two in the latest round of MPs' votes.
Frost wrote in the Daily Telegraph and said:
Chemistry and Suella Braverman set up compelling programs, with different weights, for change.

But Liz's depth of experience, her energy and ideas – as well as the simple fact that she has the most votes of the three – brought her to the forefront.

It is now time for pragmatism. I urge Chemistry to step down in return for a serious job in a truss administration.
For more on this development story, see my colleague Jamie Grierson's piece below.
The intervention came as Tory MP Justin Tomlinson denied Badenoch should be convicted of lack of experience.
He told Times Radio:
The most important part of the experience is pure skill, and I did not know Chemistry personally until I supported her campaign, but I have seen her first hand – selected committees, shipping box, inter-ministerial meetings – and she really stood on her head and shoulders over many of our very skilled colleagues.

She has had two years more experience than both David Cameron and Tony Blair, who both went and did really well in elections. And in the end, all of this comes down to elections. We are facing a fifth election period without precedent, and to do so we need a fresh start, in which we have completely renewed ourselves.

No one offers a better chance, especially for my Red Wall and Blue Wall colleagues, to make sure they get re-elected.
Good morning, my name is Tom Ambrose and welcome to the live blog about politics in the UK on what is already a very hot Friday here in London. With the Tory leadership race narrowed to five candidates, I'll bring you all the latest news and opinions from across Westminster as we head into the weekend.
There is a husting host of the ConservativeHome website that is set to take place at. 13.00 – we will aim to bring you updates from it – followed by another that takes place live on Channel 4 at. 19.30.
However, the main focus so far today, when the remaining candidate's supporters hit the airwaves and the TV studios, is the accusation of a smear campaign against the surprising front-runner. Penny Mordaunt.
Transport Secretary Wendy Morton rejected that team behind Liz Truss leadership is involved in a so-called "black ops" campaign against her rival. Morton, who appears on Times Radio, said she is "absolutely not" involved in any kind of unfortunate campaign. She said:
What I'm involved in is a campaign to get Liz Truss elected the next leader of the Conservative Party, because I happen to think I know she's the right candidate.

I worked with her in the State Department and I saw on my own how hardworking she is, how dedicated she is and how she just gets on with the job and she delivers.
She said the Truss camp is not concerned about the lead Mordaunt has maintained over the Secretary of State, adding:
You know, we still have rounds of voting left, there are still candidates, there are colleagues out there who have not declared themselves a candidate, there are colleagues who have voted for candidates who have now dropped out of the race. So it's all about playing for.
It came as Tory MP Dame Maria Millerpressed on whether Mordaunt could fall victim to dirty tactics as she seeks to replace Boris Johnson, said her candidate wanted a positive campaign.
She told Sky News:
Penny's support among MPs has grown, and it's the same across the country. This leadership competition is run along a set of lines and I think people will want it to be a positive campaign. We are colleagues, together we do not oppose each other in a fundamental political sense. It's just about getting a new leader.