new ikea AI app replaces users' room design and furniture
IKEA's new AI-driven app named IKEA Kreativ replaces customers' room designs and furniture with its products, so they can see what the goods will look like in their rooms and homes before they buy them. The retail business touches on one of the pain points that their customers experience when planning to renovate or renovate their house with furniture and fixtures as it brings out a practical solution on their screens. IKEA Kreativ combines IKEA's latest developments in Virtual reality, spatial computing, machine learning and 3D mixed-reality technologies. With IKEA Kreativ, customers can explore IKEA products in inspiring 3D showrooms, design their own spaces and imagine their decorated areas at home while at home.
Through IKEA Kreativ, customers can search IKEA's products, combinations and design ideas in a gallery with more than 50 3D showrooms, which are available from the new design page on IKEA's website. Customers can also easily browse the IKEA catalog and try products in a spatial environment – quickly swap, move, rotate, stack and hang IKEA products to choose product options. Using the IKEA Creative Scene Scanner built into the IKEA app and developed by the Ingka Group, customers can easily create 3D replicas of their own spaces that they can edit and design with IKEA products. Customers can take pictures of their room – which are automatically processed and assembled into a wide-angle, interactive copy of the room – with accurate dimensions and perspective, according to IKEA.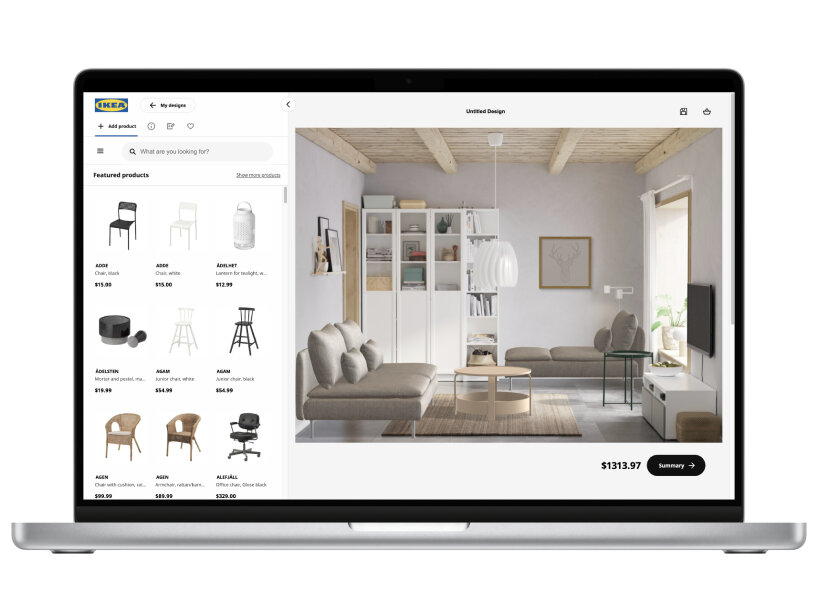 Pictures from IKEA
Deleting furniture with IKEA's AI app
Customers can 'delete' existing furniture from the stage, place new IKEA furniture and switch between alternatives to design the space. Once customers have designed their perfect room, they can add products to their shopping cart, save their design ideas on their IKEA account for later, and even share design ideas with family and friends for inspiration and design advice. Since virtual spaces are stored in the cloud, customers can design their rooms from smartphones, laptops and PCs. IKEA Kreativ helps customers choose the right colors for their room and find new layouts for new IKEA furniture. 'Capture your space with the IKEA app, then delete unwanted items, and design your spaces to your heart's content in the IKEA app or on IKEA.com on a larger screen. What exactly can you do with your captured room? ' asks IKEA.
The company says customers can digitally remove their existing furniture and clutter, add and swap new furniture from the IKEA catalog, add wall art from the IKEA catalog, add accessories – such as vases, lamps, plants and rugs – and skip the measurement over page elements, added to the space is dimensioned by scale. IKEA believes that the app brings good news to all its showroom fans, as they can now create their own IKEA showroom. 'If you're looking for inspiration, choose one of the pre-furnished rooms. You will be able to open it with one click and can swap, move or remove all the items marked with pins, ' says the company. The feature also allows customers to start from scratch with a blank canvas so they can play with their creativity by using the company's products.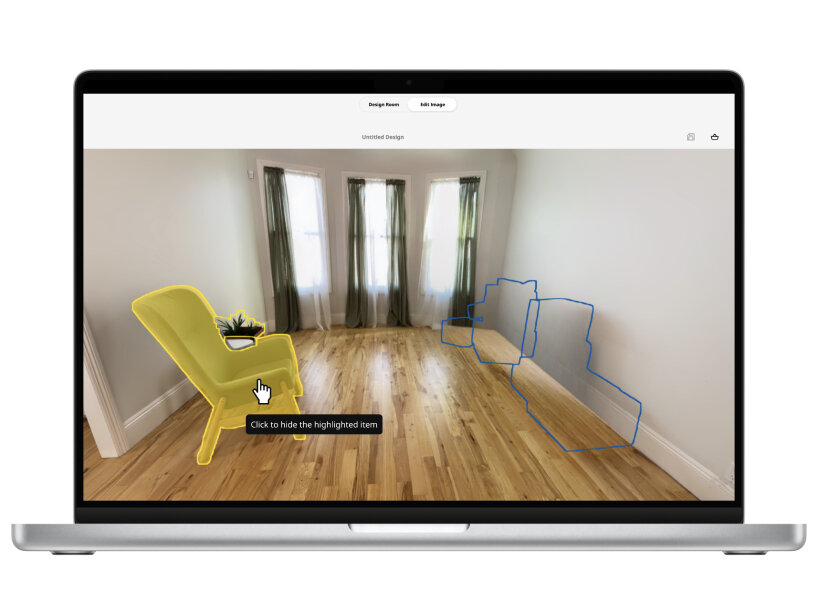 New IKEA AI app replaces room design and furniture with its products to help users shop
IKEA's AI app online and IOS
While customers can scan any room in your house, IKEA says the current design experience has been optimized for the living room and bedroom. In the IKEA app, they can add furniture and rugs, while in the web experience, they can add furniture, wall decoration, accessories and rugs. The company has provided a list of pieces that customers can combine, which include sofas, accent chairs, coffee tables, TV stands and rugs for the living room; bed frames, chests of drawers, bedside tables, lamps and rugs for the bedrooms; dining tables, dining chairs and dining room furnishings; and desks, chairs, drawer elements and rugs for the home office. After designing the rooms, customers can save and name their design ideas and add the used products to their shopping bag or to their favorites list if they are still in doubt whether they should be purchased or not. From the publication of the story, IKEA Kreativ is available at web and IOS.

The app is available on the web and iOS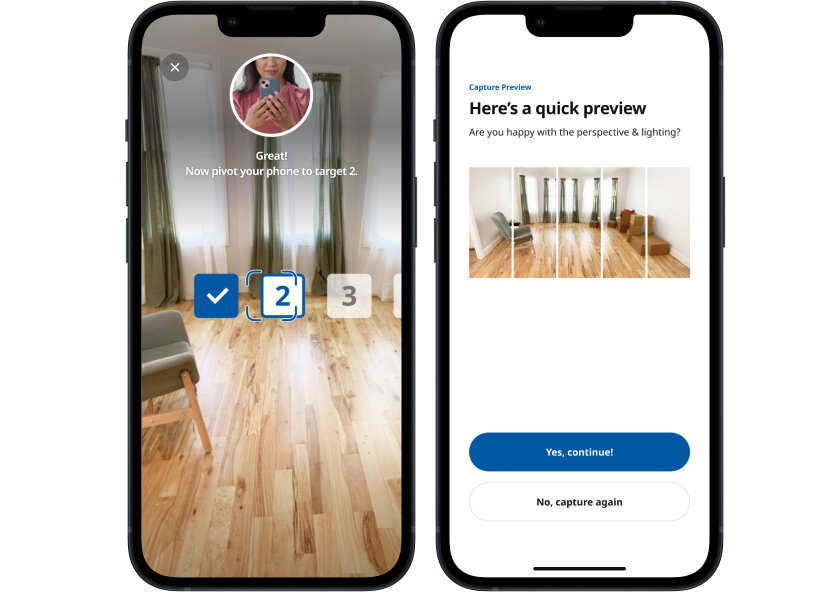 Preview of the iOS app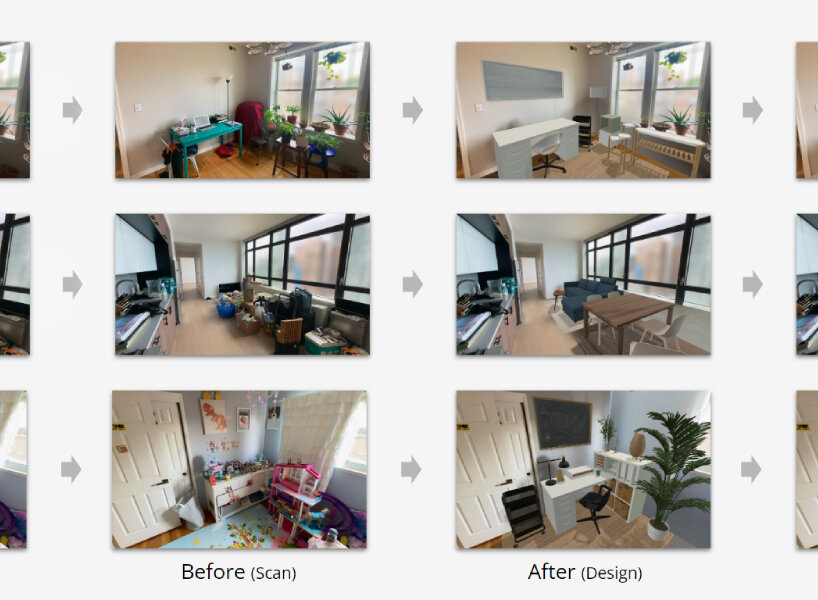 IKEA collected users' experiences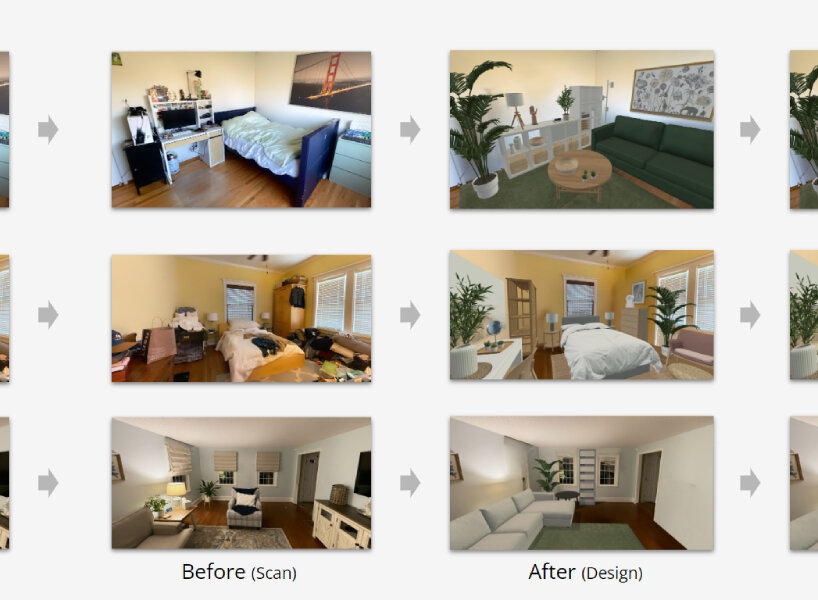 Before and after scans of the user experience