Pre-orders are now open for the many different editions of God of War Ragnarök – the most expensive of them, the Jotnar Edition, costs £ 230. This includes lots of smart physical items and a digital code for the game – but no disc.
As described last week, Ragnarök will be available in four separate editions at its launch in November.
Slightly cheaper, and also without a disc, God of War Ragnarök Collector's Edition costs £ 180. The Digital Deluxe edition costs £ 80 – as you might expect from the name, there is no disc there either. Finally, a standard digital / disc copy of the game costs £ 70 on PS5 or £ 60 on PS4 (where there is a £ 10 upgrade option).
A customer email from ShopTo also detailed Ragnarök's graphic options. "Switch between full 4K resolution with targeted 30 frames per second or dynamic resolution scaled up to 4K at targeted 60 fps," the retailer wrote.
So what do you get for your money from the more expensive versions?
Ragnarök's digital deluxe edition includes another armor set for Kratos and Atreus, a digital soundtrack, digital mini art book, avatar set and PS4 theme.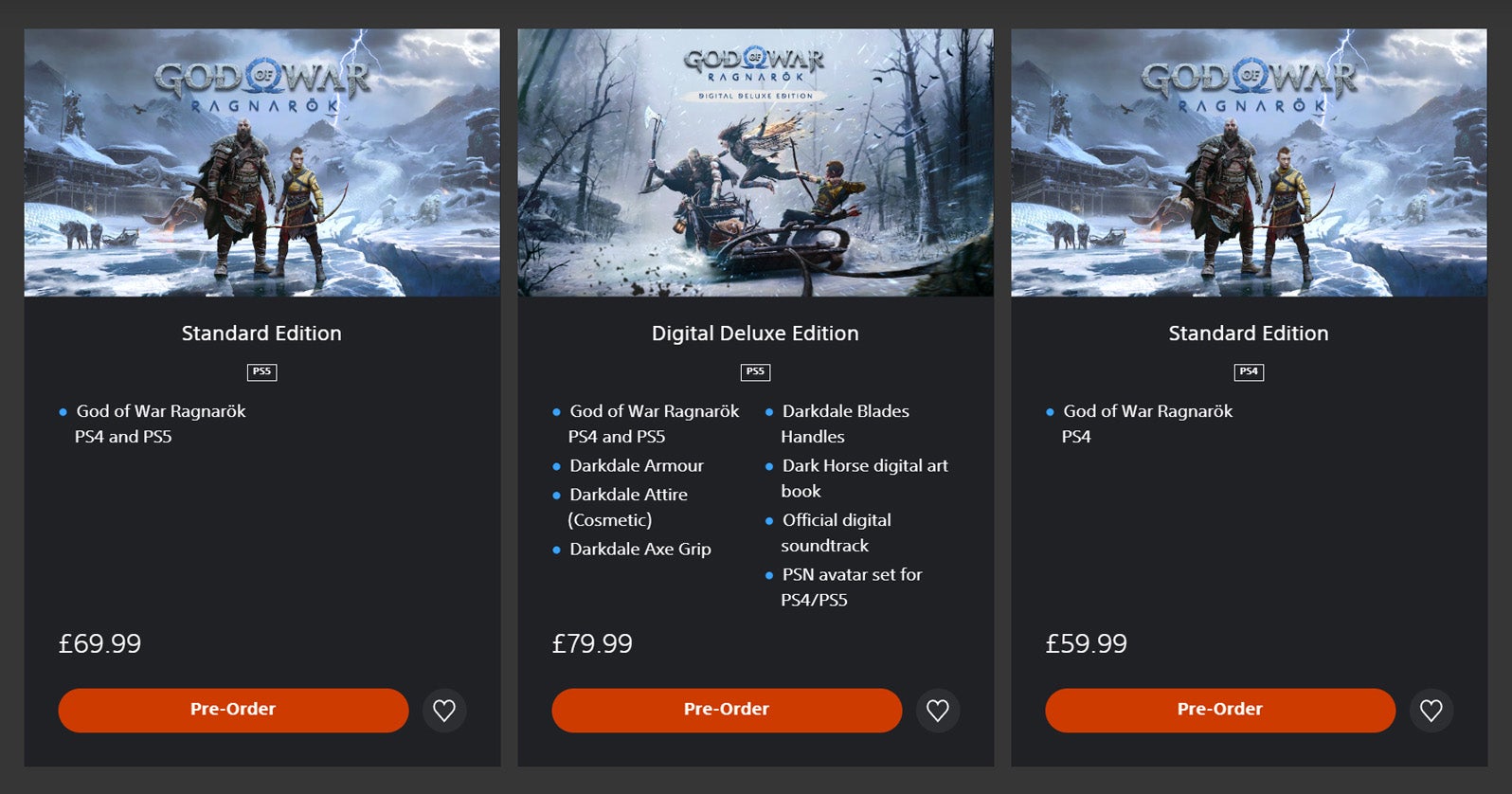 To move on, Collector's Edition packs all of the above into one large physical box with a game voucher and an empty Steelbook case – even if there's no disk. You also get a 16 "Mjölnir replica, a pair of 2" Vanir Twins cutouts and a dwarf dice set.
Finally the Jotnar edition. This includes all of the above in an even more advanced physical box, plus a 7 "vinyl with two tracks from composer Bear McCreary, a Draupnir ring, a fabric card, a more shiny dice set and a set of badges.
Of course, there is no rush to pre-order. God of War Ragnarök is set to arrive on November 9th.