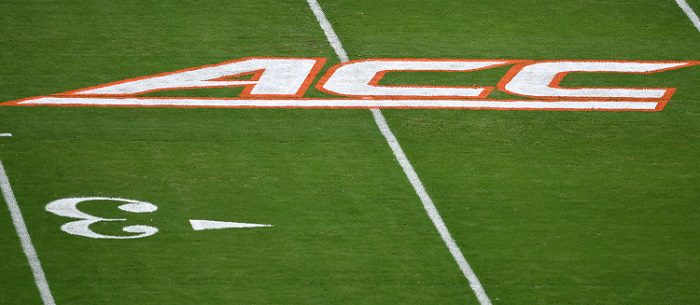 Conference realignment is crazy, unpredictable and consequential, but it's a necessary evil in today's college football world.
TV media rights is the golden goose that everyone seems to be chasing right now, and it looks like after lucrative deal after lucrative deal, we're headed for a couple of super conferences. However, reports on the East Coast suggest there may be three when all is said and done.
According to a report by Andrew Carter of The News & Observerhas leadership at the University of North Carolina floated the idea of ​​forming a "super conference" between the ACC and Pac-12 after USC and UCLA shocked the nation by leaving for the Big Ten.
The News & Observer acquired text messages between UNC brass through a public records request in which school officials discussed the future of the Tarheels' athletic program.
"Should we explore a partnership with the Big 12 or the Pac 12[?]" UNC athletic director Bubba Cunningham texted university chancellor Kevin Guskiewicz.
"We could have a super conference both athletically and academically," Guskiewicz replied. "Probably should be called the Atlantic-Pacific Athletic Conference (APAC). Maybe it's crazy, but if it would get us a better TV deal, it might be worth considering," he continued.
"We have to think about what outcomes we want? What are our priorities? Do we want to keep every team in the ACC? Is it a new league? Do we want the same number of teams at each school? Are we going to play a national program or a regional program?" Cunningham asked.
Dreamers dream, but this would be the biggest shakeup in college athletics history if it ever came to fruition. Can you imagine a world where the Washington Huskies and Miami Hurricanes are in the same conference? We're talking about teams traveling 3,300 miles (49-hour drive) to play a mid-week conference basketball game. It seems pretty unlikely and pretty ineffective when you put it that way, doesn't it?
You won't see me saying it will never happen, though, because I would have called you crazy six months ago if you told me two schools in the Los Angeles market would be in the Big Ten by 2024.