The modern financial ecosystem is diverse, with new investment opportunities emerging every day.
From stocks, bonds, cryptocurrencies, venture capital and more, individuals who want to invest their hard earned money can easily get lost by navigating the financial terrain.
With more than $ 3 billion in assets backed, Claritus.io enables investors to track, maintain and nurture their investments – but also gives them insight into smarter decision-making.
Claritus.io, based in New York, was founded by three serial fintech entrepreneurs. The personal finance app that provides a straightforward and comprehensive overview of the financial portfolio's performance.
By enabling users to cross paths and manage their money across a range of traditional and alternative investment instruments, the venture provides a better understanding of one's financial past, present and future.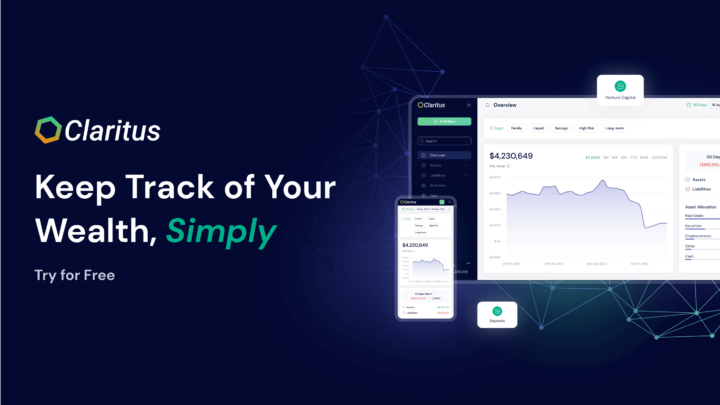 Through its innovative investment tracking system, Claritus.io also provides access to a range of new and well-known investment instruments with an emphasis on alternative investments.
In addition, they offer lending and savings options that include mortgages, loans, withdrawals / deposits, cash, certificates of deposit, collectibles and personal business accounts.
Worldwide, the financial services industry experienced a CAGR of 9.9% in the last year as it recovered from the COVID-19 pandemic. With access to the strongest investment opportunities available, the company aims to be the market maker in revolutionizing wealth services in the United States and globally by 2022.